A Short Guide to Planning Permission for Windows, Doors & Structural Glass
---
Property, Doors, Windows, doors, windows, structural, planning
There seems to be a big grey cloud that shadows planning laws – Common sense dictates that you can't stick a massive extension on the side of your home, or build a bungalow on your lawn without clearing it with planning, but what about adding or replacing your windows and doors?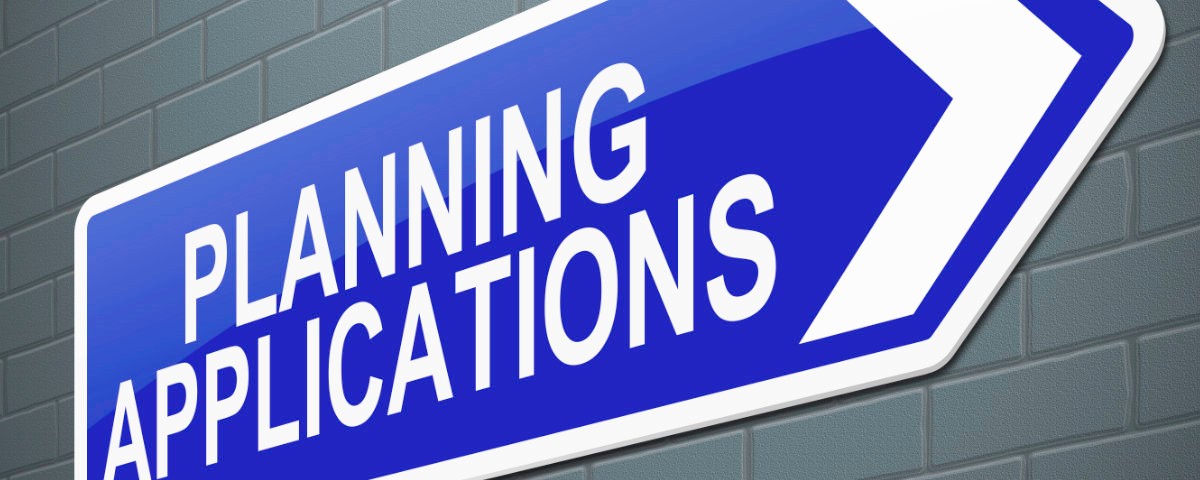 A Short Guide to Planning Permission for Windows, Doors & Structural Glass
The legalities of installing new windows and doors seem more shrouded in mystery than one of Sherlock Holmes' case…
So, if you are bemused by what you can and can't do when it comes to your glazing, we've got your back with our short guide.
Read on for the black and white low-down on the legalities of adding new windows and doors to your building project.
When Do I need Planning Permission for Windows, Doors & Structural Glass?
When it comes to planning permission for windows and doors, there are really only two situations where you may need to apply:
Any new window that might be considered an extension – for example, bay windows. However, the dimensions will dictate whether you will need permission or not – if it is big, consult your local authority's planning guidlines.


New windows that are being installed in upper level side elevations will need to be non-transparent glass. There may also may be restrictions on whether the window can open or not, or whether it needs to be higher than 1.7 meters above the ground.
The good news is, for most projects regarding your windows and doors you won't normally need planning permission. Any repairs, maintenance or minor improvements - including repainting window and door frames - you can do at your leisure, whenever you want without planning permission. Replacing old windows or doors with similar ones also won't need any planning permission.
If you want to add new roof lights or skylights, again, these won't normally need permission as long as:
they do not stick up further than 150mm beyond the plane of the roof slope
they are no higher than the highest part of the roof
if they are on the side of the roof slope, they must be non-transparent and either non-opening or more than 1.7 meters above the floor level.
[ Source ]
The only time when you would have to apply for planning in these situations is if the council has withdrawn permitted developments rights, or you live in a listed building. And if you don't own the property, you will need to check with your landlord first.
Do I Need to Comply with Building Regulations for Windows, Doors & Structural Glass?
The simple answer is yes. From a legal perspective, it's the building regs you need to adhere to. These new versions have been in place since 1 April 2002 and cover aspects such as safety, thermal performance, ventilation and means of escape. External windows and doors are classed as 'controlled fittings' and thus when replaced these need to be a certain standard.
Since 1 April 2002 building regulations have applied to all replacement glazing. The regulations apply to thermal performance and other areas such as safety, air supply, means of escape and ventilation.
Because of this, you will need to apply for a certificate after any new installations to proof the work meets the standards. However, rather than doing it yourself it is easier to employ a registered tradesman who is registered to self-certify to provide this certificate.
Much like Minimal Frame Projects - They will be members of competent persons schemes and will have undergone rigorous examination to make sure they meet the regulations.
These building regulations apply to all windows and roof lights, and also any doors with over 50% glass.
Why is it a Legal Requirement for New Windows, Doors & Structural Glass?
It's all about safety and energy performance, but even more than that it's about selling your house on. Surveys will show up any windows that have been replaced after April 2002. Any windows that have been replaced and don't have the certificate could slow up the sale.
Planning Permission for Windows, Doors & Structural Glass – Our Final Thoughts
When we install your Windows and Doors, you are in good hands. We understand the legalities and are happy to talk you through your project and whether planning is needed. We have your back when it comes to the legalities of new windows and doors!
---
Other Related News Articles...