Our modern structural and architectural glass provides a complete bespoke solution to your glass box house extension, glass roofs, glass walls and walk-on-glass requirements.
Custom Made

100's of Colours

10 Year Guarantee
Structural Glass Projects Include: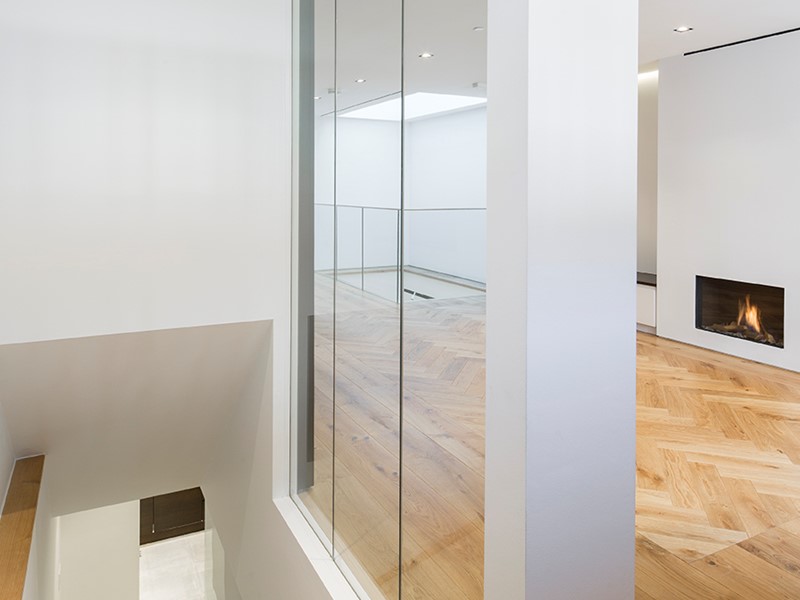 Internal Glass Walls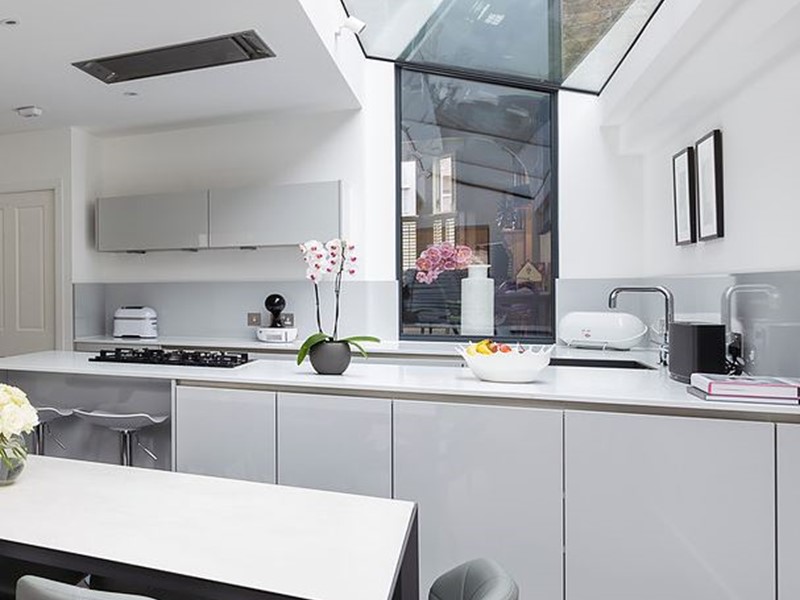 Glass Roof Structures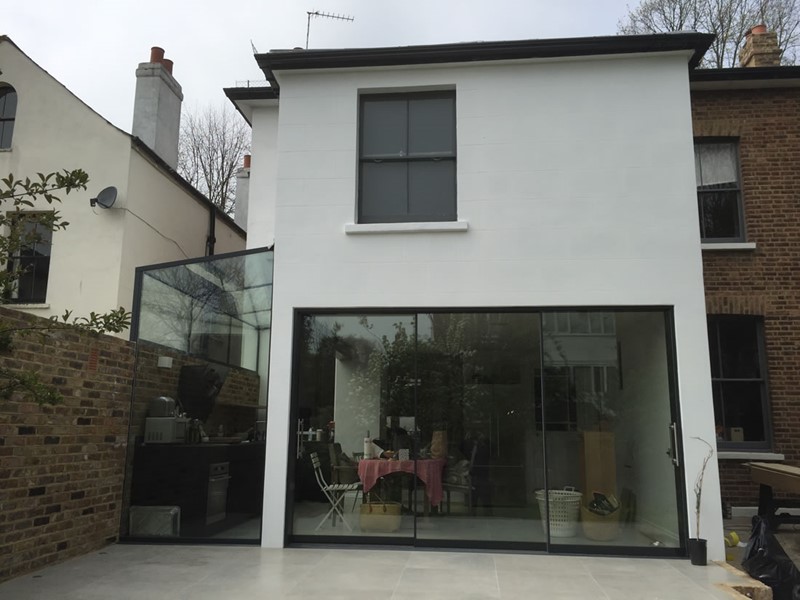 Glass Box House Extension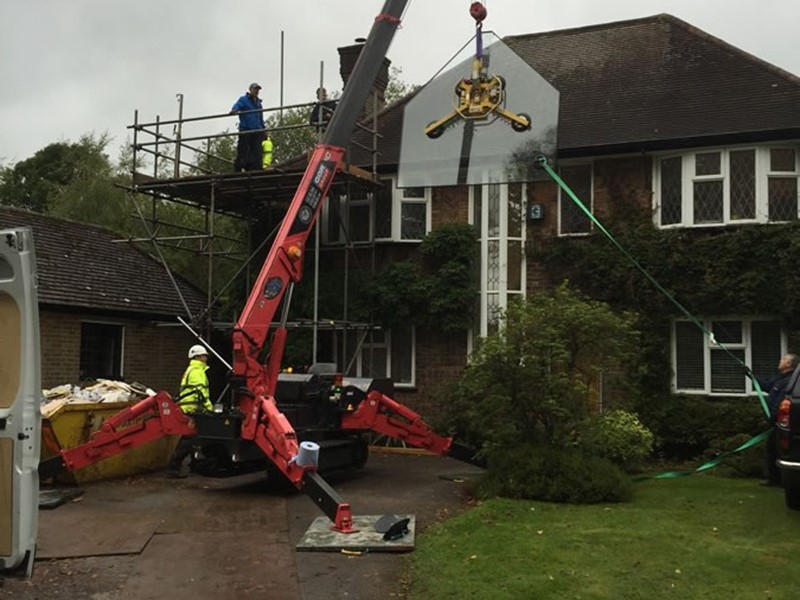 Specialist Lifting Machinery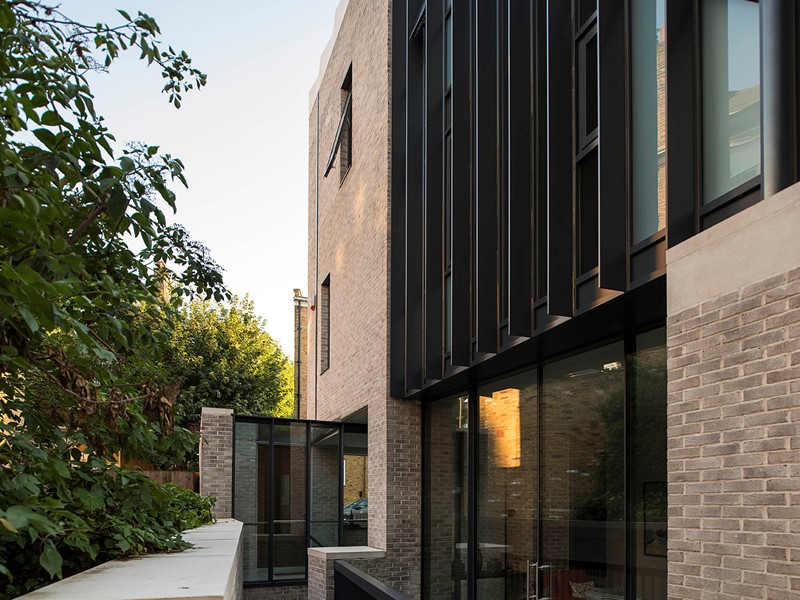 Beautifully Modern Structural Glazing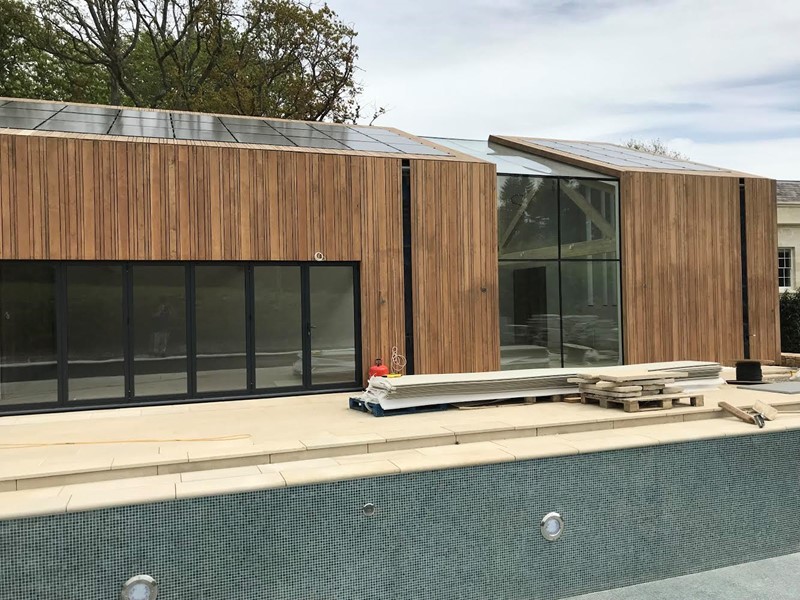 Glazed Connecting Structures
---
Structural & Architectural Glass: Technical Specification
---
Is Glass Just for Windows and Doors? ...Absolutely Not!
As the name implies, structural glass can be used as an integral part of your building. So why not take a look at how it can transform your home from the run-of-the mill to the out-of-the-ordinary.
Using the SLG glazing system it's connected to the main structure by four or more high quality stainless steel fittings. These are attached only to the inner sheet of the double glazed unit, or they can be sealed with a high quality silicone sealant for a bonded glass joint. This provides an aesthetic yet strong structure without any framing or extra support.
The outer sheet of the double glazed units can be designed with energy or solar reflecting coatings and/or silk-screen printing, as it is not penetrated by the point fixings.
Custom designed, manufactured and installed to your specification

Achieves a strong structure without any framing or extra support

Building Regulations compliant

Available in multiple styles and colours

Double and triple glazing options

Energy and/or solar reflecting glazing coatings
Modern Structural and Architectural Glass
Glass is not just a practical aspect of your home, but also plays a part in the overall aesthetic look. With advances in glass technology and functionality, incorporating it into the architectural design of your home is now a common reality.
Our professional team possess a range of experience and knowledge on architectural glass solutions, and are happy to advice on any project.
Glass Box House Extensions
Create a beautiful, clear and frameless extension with a custom built Glass Box Extension.
Structurally strong glazing provides the perfect platform for glass extensions that add light and style to your home. With efficient thermal properties, a glass box is warm in winter, yet with as many openings as you require, cool in summer. No longer the realm of traditional conservatories, the glass box has seen major advancements.
Coupled with architectural design and modern glazing, these extensions provide a popular addition to grace any home.
Glass Roofs
Utilising structural glass in roofing areas provides a new dimension to your room. Particularly useful in rooms lacking in light due to small or inaccessible windows, or where planning restrictions are in force on external windows, glass roofs literally open up your room to the sky.
Innovative glazing advancements ensures your space is maintained at a comfortable temperature, whatever the weather.
With structural glass roofs SLG can also provide glass support beams that can be used for the structural integrity of the roof or for decoration.
Glass Walls
Imagine a view unimpeded by frames or broken by walls, that you can enjoy whatever the weather? That's what you get with a glass wall.
Push the boundaries and open up any size room with floor-to-ceiling glazing that lets you appreciate what nature provides for free. Acting as a translucent barrier between your internal space and the beckoning space beyond, glass walls are created to share the two worlds.
Don't let your imagination limit the endless possibilities that glass walls bring to your home. Create space in claustrophobic rooms, or warmth in over large rooms. Bring personality into a bland open plan design, or light into your bathroom.