Wintergardens & Canopies
---
Our modern Glass Wintergarden Conservatory range can transform the way you use your garden space -all year round! Our winter-garden and glass canopy systems are available with multiple configurations allowing you to create a warm, usable outside space whatever the size, shape or weather. As you would expect, our winter garden and glass canopies comply with local building regulations and include peace of mind as standard.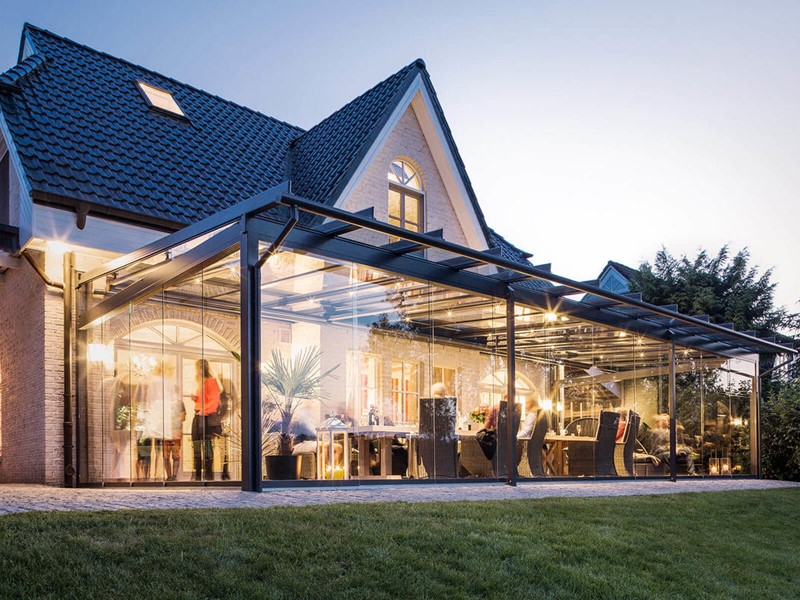 Smart Technology

Custom Made

10 Year Guarantee
Our Glass Wintergarden Conservatory System are beautifully contemporary, weather-resistant aluminium and glass structures that extend your living space and bring the outside in. The completely heat-insulated roofing system and double or triple glazing options extend the use of your bright new space all year round.
Technical Specification
---
Product Range

Product Type

Glass Wintergarden Conservatories

Construction

Fast installation with connection to main building structure. No need for internal seals

Thermal

Heat-insulated roofing system

Roof Design

Custom design supports roof pitches of 5° to 45°

Material

Aluminium with optional steel reinforcement rafters and eaves

Glazing Spec

Double or Triple Glazing options from 28 to 42 mm

Finish

Available in multiple RAL colours or wood finish

Guarantee

10 Year Product Guarantee
Product Features
---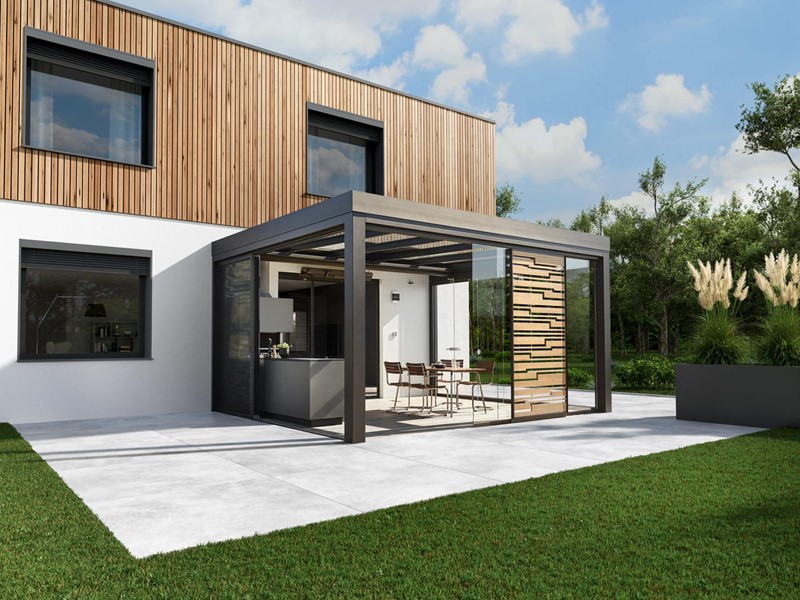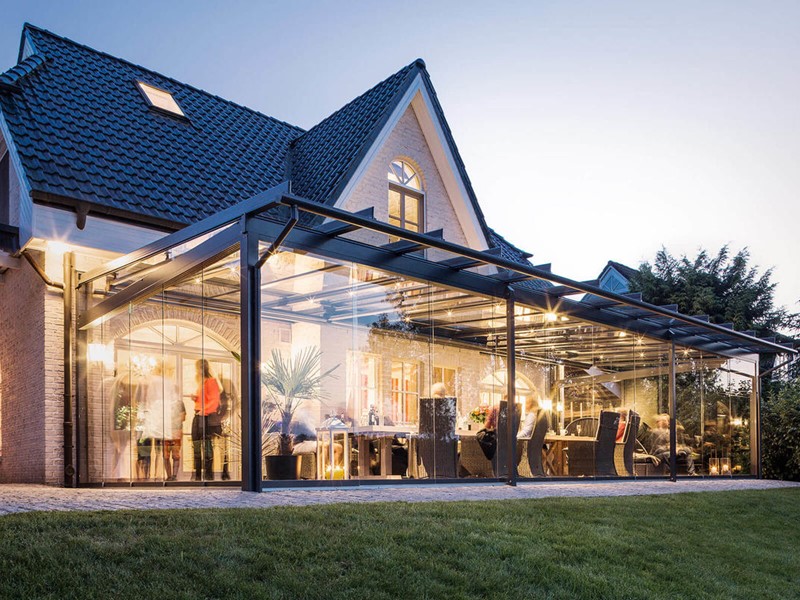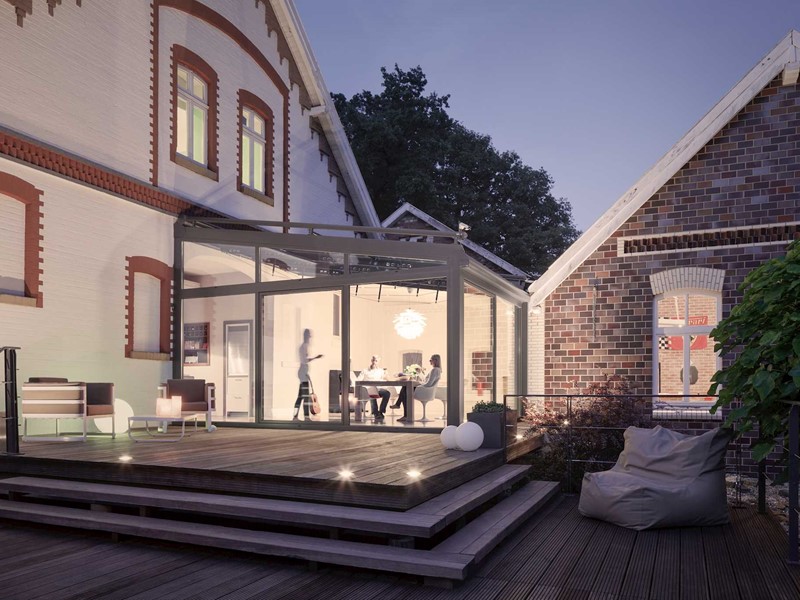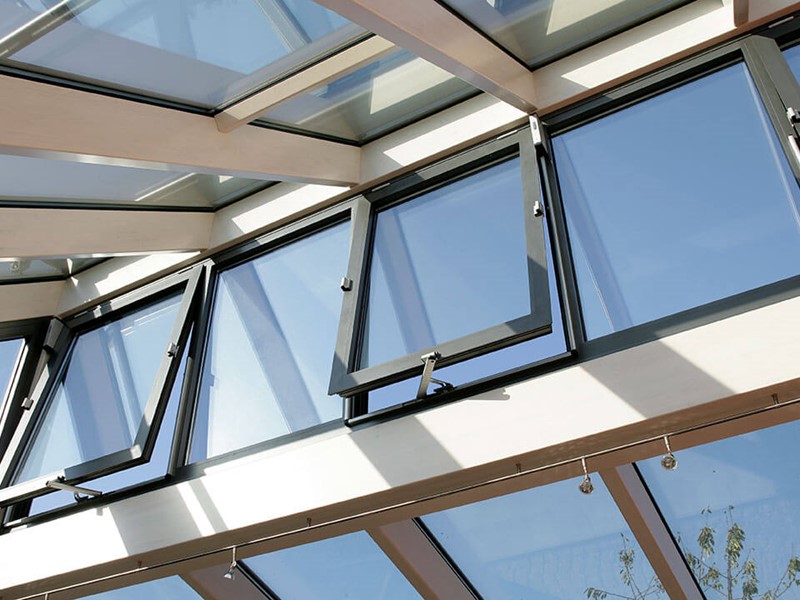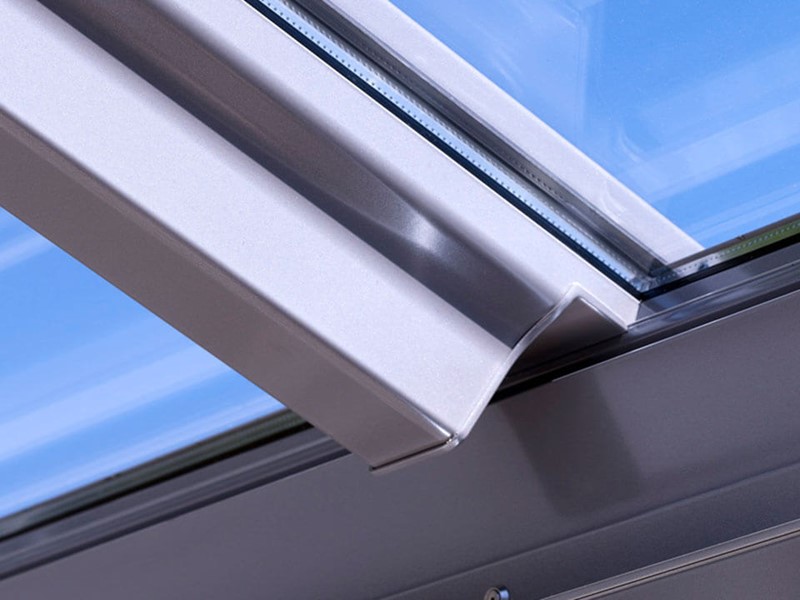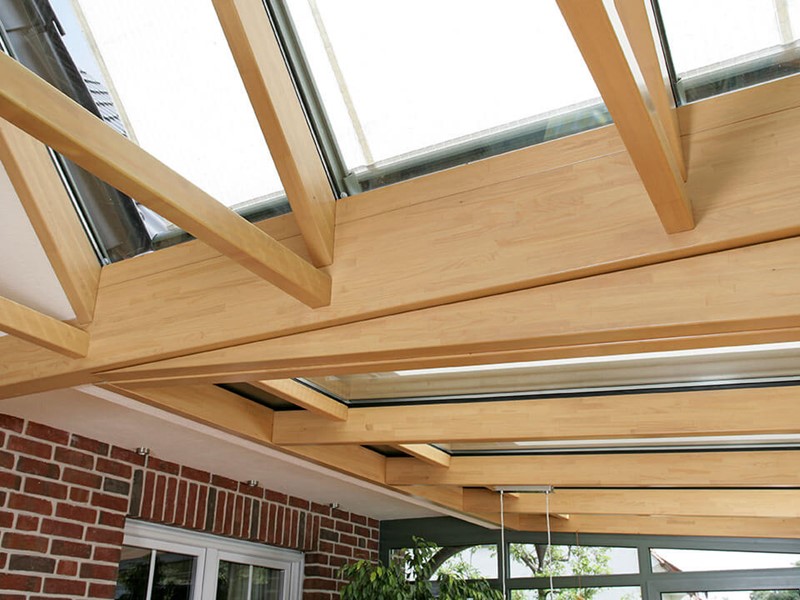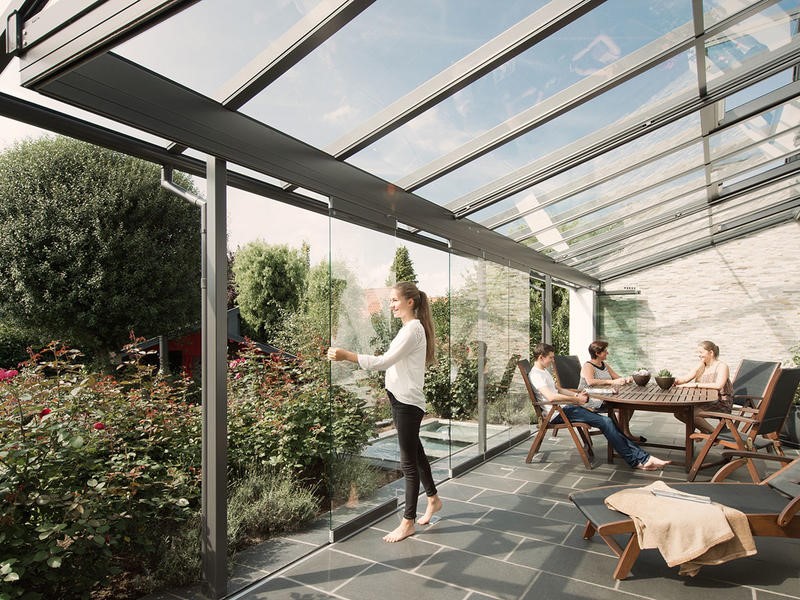 Custom Made

10 Year Guarantee

Award Winning
Our all-season structural glass garden canopies are a great way of getting more usable time from your garden. Long summer days can now be enjoyed for even longer, transforming your patio into your new oasis of well-being all year long.
Technical Specification
---
Product Range

Product Type

Structural Glass Garden Canopies

Construction

Fast installation with single connection to main building structure. No need for internal seals

Uprights

Support posts up to 5.7m apart, supporting canopy upto 6.3m high  

Roof Design

Custom design supports roof pitches of 5° to 45°

Material

Aluminium subframe with optional internal wood finish

Glazing

Laminated safety glass thickness options:

8mm, 10mm or 12mm

Finish

Available in multiple RAL colours and/or spruce wood finish

Finish

Integrated ventilation and guttering included

Options

Shades, Awnings, LED Lighting, Sliding/Pioting Doors

Guarantee

10 Year Product Guarantee
Product Features
---